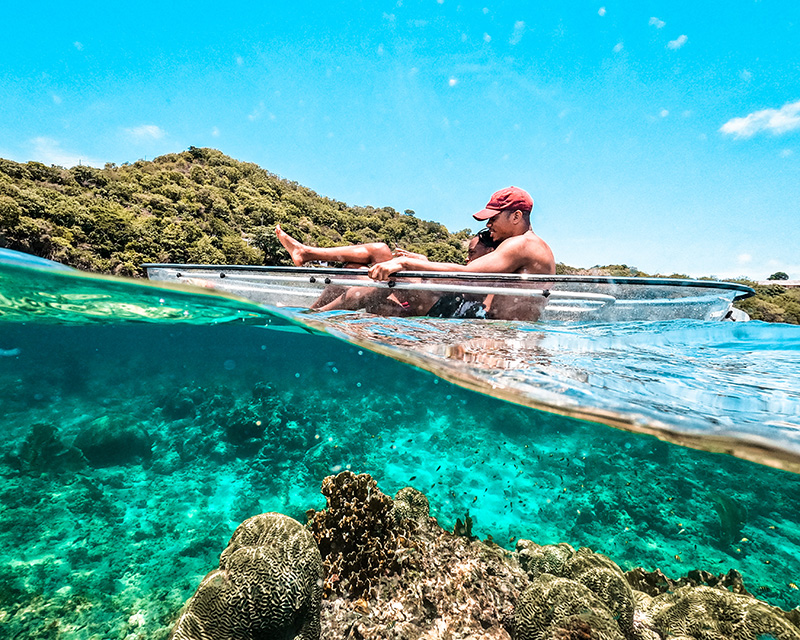 BBC BEACH -
THE REEF SPOTTER
$65 USD PER PERSON
| [Minimum: 2 Persons]
---
Our guided tour starting from the beautiful Morne Rouge Beach (commonly known as BBC Beach), and making our way down the picturesque south-western coast to Portici Beach, Dr. Groom's Beach, and Magazine Beach (if conditions allow).
Tour Duration: 2 Hours
Kayak Capacity: 2 Persons
Coconut water included.
Add drone photoshoot for an additional $150.
---
---
NIGHT KAYAKING -
MOONLIGHT RENDEZVOUS
$115 USD PER PERSON
| [Minimum: 2 Persons]
---
Lavish the night away on the ocean in one of our illuminated transparent kayaks. Enjoy a special glass of wine and graze on the platter of your choice; all within the view of the marine wildlife and environment right beneath you.
Tour Duration: 2.5 Hours
Kayak Capacity: 2 Persons
Wine and food platter included.
LED light strips shine down illuminating the ocean.
---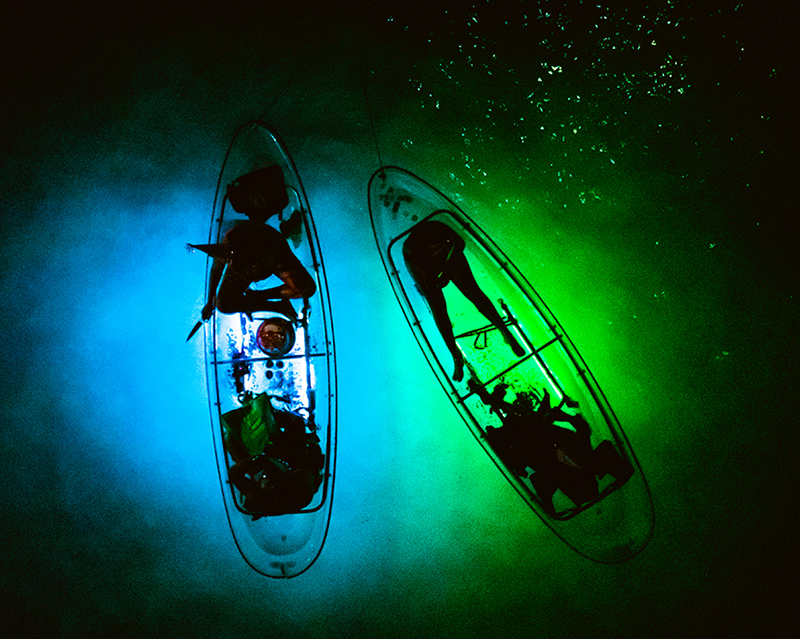 ---
FOR ADDITIONAL $150
---
ADD DRONE PHOTOSHOOT + GOPRO WATERPROOF CAMERA
---
© 2021 Cayaks. All Rights Reserved.